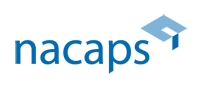 NACAPS, the National Academics Panel Study, is a new longitudinal DZHW study of doctoral candidates and doctorate holders in Germany. The study surveys doctoral candidates and doctorate holders in Germany regularly on their study conditions, career plans and career paths as well as on their general living conditions.
There is a great need for the data on conditions, motives, career prospects and career paths of people who are or were active in the academic world. NACAPS gathers these data systematically for the first time. A range of user groups will benefit from this database:
Valuable data are produced for research, with which career paths and professional development can be examined in more detail than was previously possible. This enables work to be done on many research questions that have remained unaddressed up to now.
The issue of quality management has become increasingly important for HEIs in recent years – and this is a continuing trend. The data can be used for monitoring aimed at continual improvement and optimisation of the HEI's own support for its young scientists.
Support for doctoral candidates and doctorate holders is a key factor in successful higher education and science policy. Educating highly qualified people for the academic and non-academic job market is essential for Germany's ability to perform, compete and innovate as a location for science and business. So far, however, little is known about which institutional conditions of qualification and support or which conditions of knowledge production are particularly helpful in producing outstanding scientific publications or innovations. NACAPS gives new insights in these areas.
For these different applications the data will be:
analysed for academic publications
made available for external researchers as scientific use files via the DZHW's research data centre
made available via a data portal to the cooperating HEIs and in highly aggregated form also to an expert public and policy decision-makers.
Nacaps is designed as a long-term project. During the first period from 2017 to 2019, we developed a multi-cohort design for research and reporting about young scientists from graduation, doctorate and post-doc phase up to entry into a professorship or other (non-academic) careers. In 2019 the first survey started, interviewing dorctoral students with annual follow-ups. These panel waves will take place in the second period of funding from 2020 to 2022. In addition, in 2021 a new cohort with recently registered doctoral students will start. At the beginning of the year 2020, Nacaps also merged with the project "Careers of PhD-holders". Therefore the cohort of doctorate holders (finishing in 2014) will be also surveyed.
The work of Nacaps has focused and will focus on:
further developing and fine tuning of the survey design
working on theoretically well-grounded survey instruments that can be linked to previous studies
collecting data on doctoral students
continuing collecting data on the cohort of doctorate holders of 2014
preparing the data and passing them on to the DZHW's research data centre, to be published in the form of a scientific use file
further developing a data portal that will also provide fundamental preparation and evaluation opportunities, initially based on the survey data of the doctoral candidate panel and later also including doctorate holders.