DZHW-Absolventenpanel verlost Preise im Wert von 2000 Euro an Befragungsteilnehmer*innen
26.7.2019
Unter allen Teilnehmer*innen der aktuellen Befragung des Absolventenjahrgangs von 2009 wurden insgesamt zwölf Preise verlost. Darunter befanden sich ein Tablet im Wert von ca. 1000 Euro, ein Smartphone im Wert von ca. 500 Euro sowie zehn Bahngutscheine im Wert von jeweils 50 Euro. Wir gratulieren allen Losgewinner*innen und bedanken uns herzlich bei allen Befragungsteilnehmer*innen!
Das DZHW hat in diesem Jahr damit begonnen, den Absolvent*innenjahrgang von 2009 zehn Jahre nach dem Erstabschluss zu befragen, um Erkenntnisse zum weiteren beruflichen Werdegang der Absolvent*innen zu gewinnen. Die erste Befragung dieses Jahrgangs hat von Mitte April bis Anfang Juli stattgefunden. Mehr als drei von vier angeschriebenen Absolvent*innen haben sich an der Befragung beteiligt. Die zweite und dritte Befragung des Jahrgangs werden im Sommer bzw. Herbst 2019 starten. Auch hier wird es wieder eine Verlosung unter allen Teilnehmer*innen geben.
Das DZHW führt bereits seit 1989 bundesweite Absolvent*innenbefragungen durch. Seitdem wird jeder vierte Prüfungsjahrgang nach dem Abschluss mehrmals befragt. Die Befragungen beinhalten Themen wie Studienverlauf, Studienqualität, Berufseinstieg oder weitere berufliche Werdegänge und liefern über vergleichbare Zeitreihen wertvolle Erkenntnisse für die Wissenschaft und die Bildungspolitik.
Weitere Informationen zum DZHW-Absolventenpanel finden Sie auf unserer Website.
Contact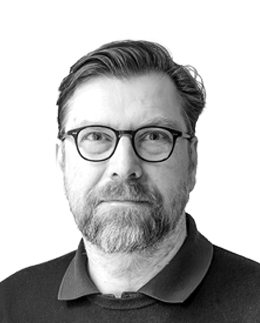 Most recent Research project
Start of the project: 01-Jan-2020
Subjective and objective professional success of PhD holders in Germany
Germany is the OECD country with the second largest number of doctoral degrees per year, ranking only below the USA. A PhD title is generally a prerequisite...