Geflüchtete starten häufig mit großem Zeitverzug ins Studium
22.8.2018
Zur Veröffentlichung des DZHW Briefes 5/2018
Wie gestalten sich die Wege ins Studium für Geflüchtete? Welche Herausforderungen erfahren sie auf dem Weg dorthin? Woraus schöpfen sie Kraft und wo erleben sie Grenzen? Diese Fragen untersucht das DZHW in seinem Projekt "Wege von Geflüchteten an deutsche Hochschulen (WeGe)". Erste Ergebnisse sind im DZHW Brief 5/2018 zusammengefasst, der heute veröffentlicht wird.
Hannover, 22.08.2018: Viele der Herausforderungen, mit denen sowohl die Hochschulen als auch die Geflüchteten kämpfen, können von ihnen nicht unmittelbar beeinflusst werden. Sie begründen sich vielmehr in den integrationspolitischen Rahmenbedingungen, der Finanzierungs- und Wohnsituation der studieninteressierten Geflüchteten sowie darin, dass z.B. die Integrations- und Sprachkurse außerhalb der Hochschulen nicht immer auf die Anforderungen fortgeschrittener Sprachkurse an den Hochschulen selbst vorbereiten. Zudem ist die Konkurrenz um Plätze in Vorbereitungskursen und Sprachzentren sehr groß. Zusammengenommen führt dies dazu, dass sich der Studienstart für Geflüchtete entgegen der eigenen Erwartungen stark verzögern kann, auch wenn sie beispielsweise in ihrem Heimatland bereits ein Abitur abgelegt haben oder schon dort ein Studium begonnen hatten.
Das Projekt WeGe begleitet studieninteressierte Geflüchtete und internationale Studierende, die an deutschen Hochschulen und Studienkollegs einen studienvorbereitenden Sprachkurs oder einen fachlichen Schwerpunktkurs besuchen, auf ihrem Weg ins Studium. Zunächst werden qualitativ-explorative Einzelinterviews mit Geflüchteten sowie Mitarbeiterinnen und Mitarbeitern an Hochschulen und Studienkollegs geführt. Anschließend wird es Fragenbogenerhebungen und Onlinebefragungen von Kursteilnehmerinnen und -teilnehmern an diesen Einrichtungen geben. Das Projekt läuft noch bis Ende 2020.
Contact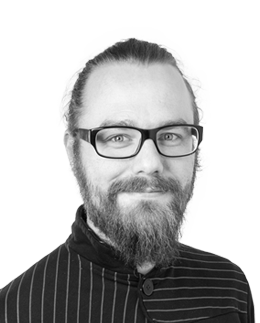 Most recent Research project
Start of the project: 01-Jul-2019
BERTI
Changes in the governance structure of research have resulted in a growing need for information to enable strategic management of higher education institutions. As a consequence, new occupational...